HEALTH & SAFETY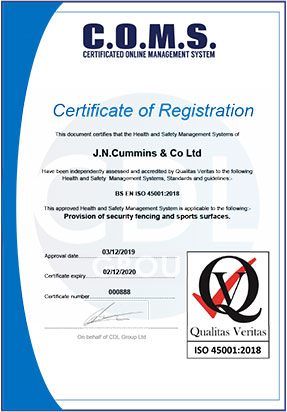 JNC Premier Pitches OHSAS 45001 which is a worldwide safety accreditation.  
Good Safety Standards can only be achieved if everybody accepts their responsibilities.  We recognise the important contributions that employees can make to the implementation of our system and therefore are committed to maintaining effective communications with them, in return we expect full co-operation from all employees.
Over the last number of years JNC Premier Pitches have been PSCS on a whole host of projects. Each job entails a pre-start visit and meeting, specific site H&S files, Safety Plans, Method Statements, Risk Assessments, completion of daily job site safety plan (JSSP), AF2 forms etc.
JNC Premier Pitches have CSCS operators across the group for operating excavators, dumpers, working at height, location of underground services. Our transport and delivery team include highly skilled drivers for forklift operation, lorry loaders and CPC qualifications. Certified excavators, dumpers, forklifts are annually certified by independent assessors, our lifting equipment such as slings and chains are tested independently every 6 & 12 months and certified to the industry standards.
We believe that Health and Safety is everybody's responsibility and it holds equal importance to production and quality within the company, people are our greatest asset; and recognising that, the well-being of those people is of the utmost importance so that they can enjoy life to the full and contribute their best to the overall business performance of the Company. 
Certificate of Registration:
J.N.Cummins & Co Ltd – ISO 45001-2018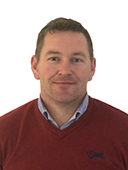 Cormac Ryan
JNC Group Health And Safety Manager
Operating as JNC Group Health and Safety Manager since October 2016

17 Years experience

Accreditation: IOSH & Higher Diploma SHWW

Qualification: Cormac has also managed the PSCS roll on a range of state and semi state bodies including the Irish Water Fencing Frame Work 2017-2019 for our parent company JNC Fencing.